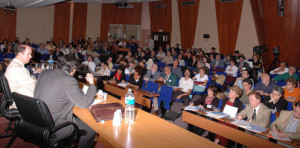 L'AED organise tous les deux ans un colloque européen sur les themes d'actualité pour l'association. Les derniers colloques ont été dédiés à l'accès à la justice (2015), la loi pénale de l'ennemi (2012), les actualités du droit de la procedure (2011) ou les courts et tribunaux d'exception (2008).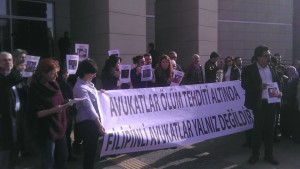 Une fois par an, le 24 Janvier, des avocats dans toute l'Europe denoncent la situation de leurs collégues dans route le monde. Le jour de l'avocat menacé avocats dans leurs robes manifestent leur solidarité aver leur collegués morts ou menacés à cause de leur défense de droits de plus démunis.
L'AED promoit une campagne pour l'identification des forces de police en Europe. La campagne est basé sur une petition dirigé au Commissaire Européen, Commission européenne et à la Commission des Droits de l'Homme du Parlement Européen demandant les mesures nécessaires pour l'adoption d'une directive pour l'identification de la police sur la base d'une decisione précédent du Parlement Européen.
Furthermore, the EDL (European Democratic Lawyers) is promoting an European Campaign for the Identification of Police forces in Europe. This campaign is based on signing a petition directed at the European Commissioner, European Commission and the Human Rights commision of the European Parliament, asking them to take the necessary measures to adopt an European directive for the identification of police officers on the basis of a preceding decision of the European Parliament.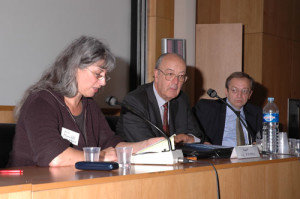 Autres activités de l'AED inclus l'observation de procès ou parmi les accusés se trouve un avocat; et se présentant comme accusation populaire dans des procès.