Cuando fue creada, la asociación federaba 7 organizaciones de abogados:
– Le Syndicat des Avocats de France (S.A.F.) (Francia)
– La Confederazione Nazionale Delle Associazioni Sindicali Forensi d 'Italia (Italia)
– Der Republikanische Anwältinnen und Anwälteverein (RAV – Alemania)
– L 'Associació Catalana per a la Defensa dels Drets Humans (A.C.D.D.H- Cataluna)
– De Vereniging Sociale Advokatuur Nederland (VSAN – Holanda)
– Le Syndicat des Avocats pour la Démocratie (S.A D. – Bélgica)
– La Asociación Libre de Abogados (ALA – Madrid)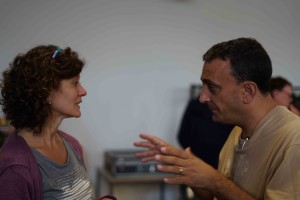 Mas tarde, otras asociaciones se unieron al AED:
Euskal Herriko Abokatuen Elkartea (ESKUBIDEAK – País Vasco)

L'Iniziativa Democratica Forense(I.D.F.- Italia)
Legal Team Italia ( L.T.I. – Italia)
Otras asociaciones de abogados, constituidas bajo el nombre de "Asociación Libre de Abogados" en Málaga y Almería se han federado con ALA Madrid y se han unido a AED. También se ha trabajado con– Esculca Xustiza (Galicia).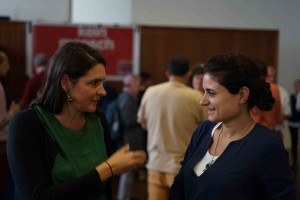 En enero 2006 se admitió a "Lawyers for the Equality of Rights" (A.R.P. – Bulgaria) como asociación con estatus de observados. Un año mas tarde la La Sociedad Andaluza de Juristas en Defensa de los Derechos Humanos Individuales y Colectivos
participó a AED con el mismo estatus.
En 2015, la asociación de abogados turcos ÇHD – Progressive Lawyers Network- se ha unido a AED y en el 2017 la asociacion de abogados griegos: ΕΝΩΣΗ ΔΙΚΗΓΟΡΩΝ ΓΙΑ ΤΗΝ ΥΠΕΡΑΣΠΙΣΗ, ΤΩΝ ΘΕΜΕΛΙΩΔΩΝ ΔΙΚΑΙΩΜΑΤΩΝ.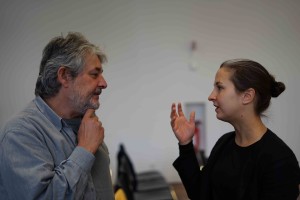 La asociación de abogados kurdos en Turquia : ÖHD (Komaleye Hıquqnasên ji bo azadiyê – Association of Lawyers for Freedom) se ha unido al AED en el 2020.