14/06/18
Aquarius: le naufrage des valeurs européennes
L'Espagne vient d'accepter d'accueillir les 620 passagers de l'Aquarius. C'est tout à son honneur mais cela ne saurait dédouaner les autres pays européens de leurs responsabilités, à commencer par l'Italie, laquelle a violé ses obligations spécifiques en droit international et interne, exposant les personnes à bord à des risques pour leur vie.
Comme le rappelle l'Associazione per gli Studi Giuridici sull'Immigrazione dans son communiqué, l'obligation de porter assistance et de permettre l'accostage dans un lieu sûr incombe principalement à l'État côtier. Le navire se trouvant dans une situation telle que la vie des personnes à bord est menacée, quel que soit le statut de ces passagers, jouit d'un "droit" d'accès au port et ce conformément à la Convention des Nations Unies sur le droit de la mer.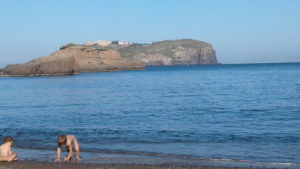 En refusant de porter secours aux rescapés de l'Aquarius, lesquels avaient des besoins élémentaires tels que boire, manger mais également nécessitaient des soins médicaux  urgents, l'Italie les a exposé à un risque grave pour leur vie.
Ainsi, sous des prétextes nauséabonds de refus des migrations, les Etats européens en arrivent à mettre en danger la vie de femmes, d'hommes et d'enfants, que ce soit en Méditerranée, dans les Alpes, La Manche ou La Mer du Nord.
Cette situation dramatique risque de se répéter compte tenu d'une part des situations de guerre, de mutations climatiques et de crises économiques qui frappent de nombreux pays, et de l'égoïsme des gouvernements européens d'autre part.
Elle illustre le naufrage des valeurs européennes de solidarité à l'origine de la construction de l'Union et le cynisme des gouvernements européens tels que celui de la France, la Belgique, l'Italie ou la Hongrie qui se renvoient mutuellement leurs responsabilités sans les assumer.
L'AED se joint à l'appel de l'ASGI à l'endroit de toutes les forces démocratiques pour s'assurer que les obligations d'hospitalité soient respectées par les Etats européens.
14/06/18
Aquarius: the shipwreck of European values
Spain has just accepted to host 620 passengers from the ship Aquarius. It's all to it's credit but this does not discharge other European countries of their responsibilities, starting with Italy, which has violated its obligations in international and domestic law, putting the lives of people on board at risk.
As the Associazione per gli Studi Giuridici sull'Immigrazione recalls in its statement, the obligation to bear assistance and to allow berthing in a safe place is responsibility of the coastal state. The ship, in which the life of those on board is threatened, whatever the status of these passengers might be, enjoys a "right" of access in accordance with the United Nations Convention on the Law of the sea.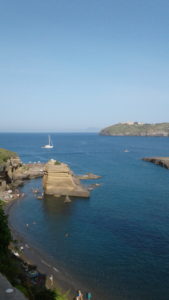 By refusing to rescue the survivors of the Aquarius, who had basic needs such as drinking, eating but also required urgent medical care, Italy has put their lives at risk.
Thus, under nauseating pretexts of refusing migrants, European states endanger the lives of women, men and children, whether in the Mediterranean, in the Alps, The Manche or in the North Sea.
This dramatic situation is likely to be repeated given war, climate change and economic problems afflicting many countries, as well as the egoism of European governments on the other hand.
The fate of the Aquarius illustrates the wreckage of European values ​​of solidarity, at the origin of the construction of the European Union and the cynicism of European governments such as France, Belgium, Italy or Hungary who remind each other's responsibilities without assuming their own.
The AED joins the call of ASGI for all democratic forces to ensure that fundamental obligations of hospitality are respected by all European states.
14/06/18
Aquarius: l'affondamento dei valori europei
La Spagna ha appena accettato di accogliere i 620 passeggeri dell'Acquario. È a suo merito, ma non assolve gli altri paesi europei dalle loro responsabilità, a cominciare dall'Italia, che ha violato i suoi obblighi specifici nel diritto internazionale e interno, esponendo le persone a bordo a rischi per la propria vita.
Come ricorda l'Associazione per gli Studi Giuridici sull'Immigrazione nel suo comunicato, l'obbligo di fornire assistenza e di consentire l'approdo in un luogo sicuro è principalmente di competenza dello Stato costiero. La nave in una situazione in cui la vita delle persone a bordo è minacciata, indipendentemente dallo status di tali passeggeri, gode di un "diritto" di accesso al porto in conformità con la Convenzione delle Nazioni Unite sul Diritto del mare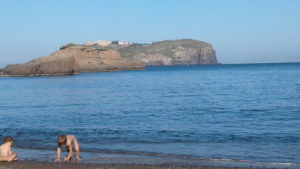 Rifiutando di salvare i sopravvissuti dell'Acquarius, che avevano bisogni basilari come bere, mangiare ma necessitavano anche cure mediche urgenti, l'Italia li esponeva a un serio rischio per le loro vite.
Così, sotto i pretesti nauseanti del rifiuto della migrazione, gli stati europei mettono in pericolo la vita di donne, uomini e bambini, sia nel Mediterraneo, nelle Alpi, nella Manica o nel Mare del Nord .
Questa drammatica situazione si ripeterà alla luce delle guerre, dei cambiamenti climatici e delle crisi economiche subite da molti paesi e così come dell'egoismo dei governi europei.
L'Aquarius illustra l'affondamento dei valori europei di solidarietà, all'origine della costruzione dell'UE e il cinismo dei governi europei come quello di Francia, Belgio, Italia o Ungheria che si rimandano reciprocamente le proprie responsabilità senza assumerli.
L'AED aderisce all'appello dell'ASGI indirizzato a tutte le forze democratiche per garantire che gli obblighi di ospitalità siano rispettati dagli stati europei.