POLICE COMPLAINT MECHANISM
In cases of violence committed by police officers against citizens, the police itself usually investigates crimes allegedly committed by their colleagues. Often camaraderie reigns and police officers protect each other. As a result, most of the cases are dismissed. In addition, in the very few cases that go to court, judges hold police officers as highly credible and they often end with an acquittal. If a complaint against a police officer is filed, the response is often that the police files a counter-complaint against the victim of police violence for resistance or other offences.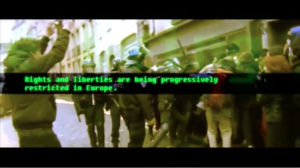 Moreover, the broad majority of cases remain unreported. The estimated number of unreported cases is as high as five times the reported cases.
To build trust in the rule of law, to end impunity and to prosecute cases of police violence properly, experts have suggested that the establishment of an independent mechanism, which is not part of the police but well equipped with sufficient powers and resources, is an adequate response.
Policy paper on an independent complain mechanism
***
MÉCANISME INDÉPENDANT DE PLAINTES CONTRE LA POLICE
Dans les cas de violences commises par des policiers contre des personnes, c'est généralement la police elle-même qui enquête sur les crimes qui auraient été commis par leurs collègues. Souvent, la camaraderie règne et les policiers se protègent mutuellement. En conséquence, la plupart des affaires sont rejetées. De plus, dans les très rares cas qui sont portés devant les tribunaux, les juges considèrent que les agents sont très crédibles et les procès se terminent souvent par un acquittement. Si une plainte est déposée contre un policier, la réponse est souvent que la police dépose une contre-plainte contre la victime de violence policière pour résistance ou autre infraction.
En outre, la grande majorité des cas ne sont toujours pas signalés. Le nombre estimé de cas non signalés est jusqu'à cinq fois plus élevé que le nombre de cas signalés.
Pour instaurer la confiance dans l'état de droit, mettre fin à l'impunité et poursuivre correctement les auteurs de violences policières, les experts ont estimé que la mise en place d'un mécanisme indépendant, qui ne fait pas partie de la police mais dispose de pouvoirs et de ressources suffisants, était une réponse adéquate.
***
MECANISMO INDEPENDIENTE DE DENUNCIA DE LA POLICÍA
En casos de violencia cometida por agentes de policía contra personas, es por lo general la propia policía la que investiga los delitos presuntamente cometidos por sus colegas. A menudo reina la camaradería y los agentes de policía se protegen unos a otros. Como resultado, la mayoría de las demandas son desestimados. Además, en los pocos casos que llegan a los tribunales, los jueces consideran a los agentes de policía altamente creíbles y los juicios suelen terminar en absolución. Si se presenta una denuncia contra un agente de policía, la respuesta suele ser que la policía presenta una contrademanda contra la víctima de la violencia policial por resistencia u otros delitos.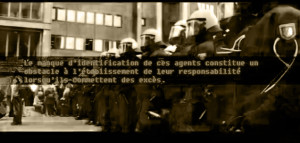 Además, la gran mayoría de los casos no se denuncian. El número estimado de casos no denunciados es hasta cinco veces mayor que el de los casos denunciados.
Para fomentar la confianza en el estado de derecho, poner fin a la impunidad y enjuiciar debidamente los casos de violencia policial, los expertos han sugerido que el establecimiento de un mecanismo independiente, que no forme parte de la policía pero esté bien dotado de poderes y recursos suficientes, es una respuesta adecuada.